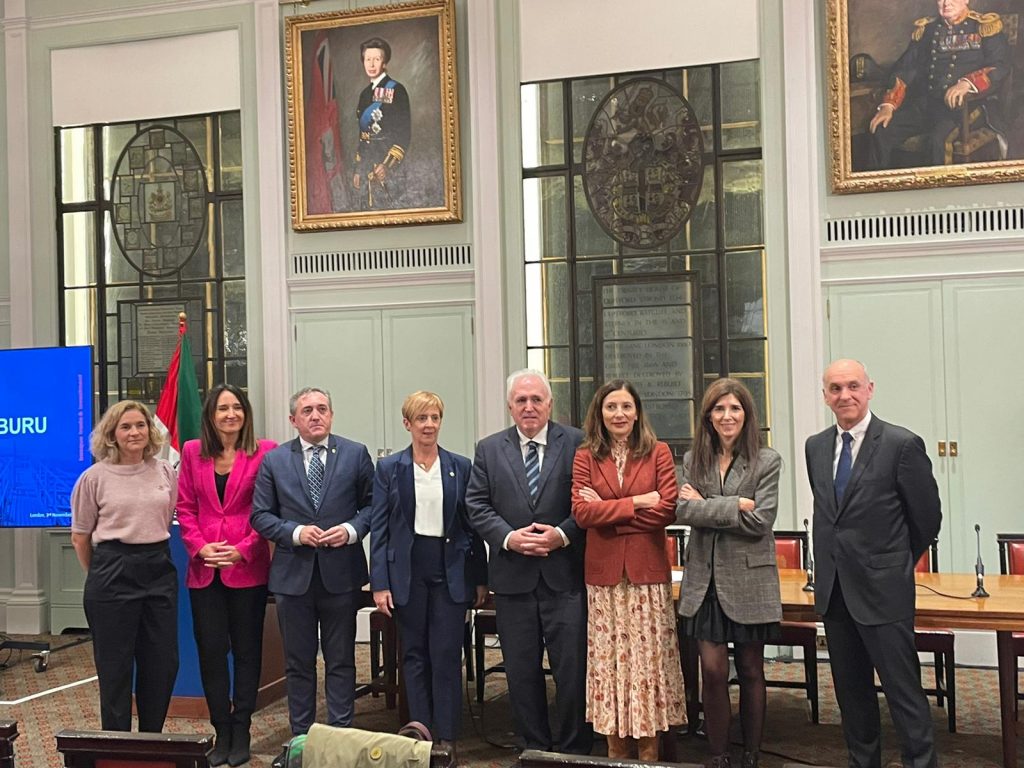 Velatia Human Capital Director took part in an event held in London to publicise the economic and employment potential of the Basque Country
On 3 November at Trinity House London, a delegation led by the Basque Government presented the vast potential of Basque industry as an international technology and talent hub. Thus, the more than one hundred attendees heard first-hand testimonies such as that of Luis Urkidi, Director of Human Capital at Velatia, who explained the development opportunities that the energy and digital transition represent for a company like Velatia and the need for talent that this entails for technological and industrial companies.
Urkidi emphasised that "all companies are finding it increasingly difficult to recruit professionals with skills related to sustainability and digitalisation"; a challenge coupled with the "lack of an attractive image of the industry among the younger generations and women". For this reason, Velatia Human Capital Director stated that "we must adapt to new technologies and ways of relating to the labour market" as a tool to bring the numerous opportunities in the Basque industrial sector closer to us. To this end, he stressed the need to "publicise our employee value proposition together with universities and vocational centres".
In this sense, Urkidi stated that "the Basque Country is an attractive professional destination due to its top-level technological and industrial ecosystem, based on companies with an international dimension and thanks to the institutional support both for these companies and for professionals returning to the territory". Nevertheless, Velatia Human Capital Director was self-critical because "sometimes we cannot meet the expectations of young people at the speed they demand".
Finally, Luis Urkidi explained Velatia's internal strategy with regard to the training of people in the field of leadership, "for which Velatia is deploying an internal leadership model in order to support and accompany our current and future leaders".
The talk was attended by Arantxa Tapia, Minister of Economic Development, Sustainability and Environment of the Basque Government, accompanied by Inmaculada Rodríguez, HR Director at Angulas Aguinaga; Luis Urkidi, Human Capital Director at Velatia; Sonia Garay, HR Director at Arteche; Cristina Ortega, Head of Space at AVS Added Value Solutions; and Juncal de Lucas, HR Director at Salto Systems.