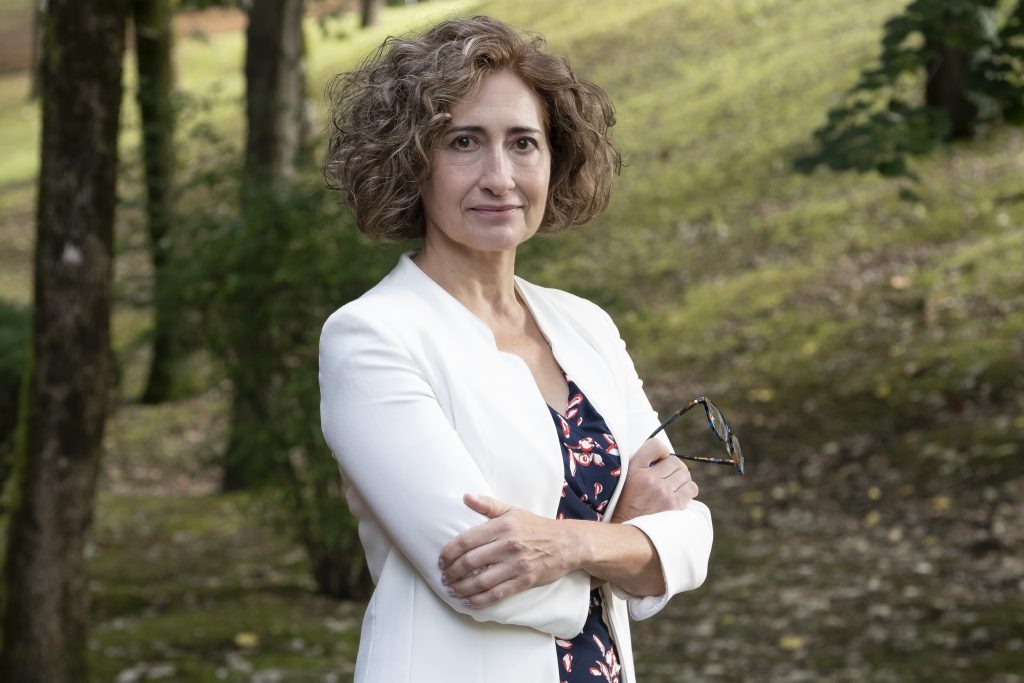 An article by Iciar Marquinez, Sustainability and Compliance Director of Velatia
Much has been written, is being written and will be written about the relationship between sustainability and business, but not so much about how this should be carried out on a more natural and non-imposed level. For this reason, I would like to take a look at the results of incorporating sustainability as a conviction and a way of doing things and not so much as an objective within our organisations. Because this is the only strategy that guarantees its success.
This is how we interpret it at Velatia, perhaps given our nature as a family organisation and our deep connection to issues as relevant and decisive in our near future as the energy transition and the digitalisation of our society. It is not for nothing that Velatia is a company specialising in the optimisation of networks, whether electrical or telecommunications. We are in line with a connected and demanding society to create a more efficient and sustainable future.
This gives us a vision of the environment in which sustainability forms part of our business and production strategy. More than fifty-five years ago, when we began to take our first steps as a company, sustainability formed an indissoluble part of our DNA, of our way of doing things. Respect and care for the people and the environment around us grew at the same pace as Velatia was transforming itself into its current reality. For us, there is no profitability without responsibility.
As a result of our unequivocal commitment to this, it is just as important for us to meet our operational business objectives as it is for us to do so from a perspective of responsibility towards our environment. From this perspective, we participate in the development of electricity distribution solutions that form a fundamental part of renewable sources of electricity generation, such as wind and photovoltaic farms. In addition, we promote the digitalisation of our economy, boosting the interconnection of communications networks and reducing the polluting activity of our customers through efficiency criteria.
Thus, at Velatia we have redoubled our commitment to the United Nations Global Compact, with which we have aligned our strategy since 2002, setting ourselves the goal of carbon neutrality by 2050, and establishing an intermediate operational target of 68% reduction by 2030. But this is not all.
In 2019, and as a result of our work to take firm steps, we have incorporated our commitment to the Sustainable Development Goals into our strategy, placing special emphasis on those in which we can have a relevant influence (SDGs 5, 7, 8, 9 and 11), defining specific lines of work assigned to each of them and control systems to measure the contribution made by the group to the objectives of the 2030 Agenda, and developing a plan to promote the SDGs to integrate the group's culture of responsibility with the commitment, dissemination and action in favour of the fulfilment of the global agenda. All this under the prism offered by our Sustainability Master Plan, which is valid for three years and is approved by the Board of Directors itself.
Furthermore, given our family nature, at Velatia we are part of the "Family Business for Sustainable Development" initiative, which brings together 180 personalities from the business world and is promoted by the United Nations and the organisation The Family Business Network. Joining this agreement brings together our family roots and our strong commitment to sustainability with the aim of contributing to responsible global development, highlighting the role of family businesses. This only confirms how at Velatia we make our values —flexibility, leadership, innovation, pragmatism and support— a fundamental part of each of our actions; these are the values that reflect our character and guide us in our day-to-day work.
We are also committed to a solid circular economy model, which has become one of the most effective solutions to ensure sustainable development over time, as well as an opportunity for climate action and energy transition. As such, this field has become fundamental at Velatia, where we have life cycle analyses carried out for our main product families; showing a direct commitment to customers for the use of our end-of-life equipment disassembly guides for proper waste management. In addition, we work together with our suppliers to encourage the use of raw materials of recycled origin, guaranteeing a lower environmental impact.
Everything shows us that we have a great opportunity ahead of us to walk along the path of sustainability towards our business objectives, as something intrinsic and indissoluble in our business activity. We have the ambition and the duty to give back to our stakeholders the value they bring us, with a long-term vision of permanence that allows us to build a better planet.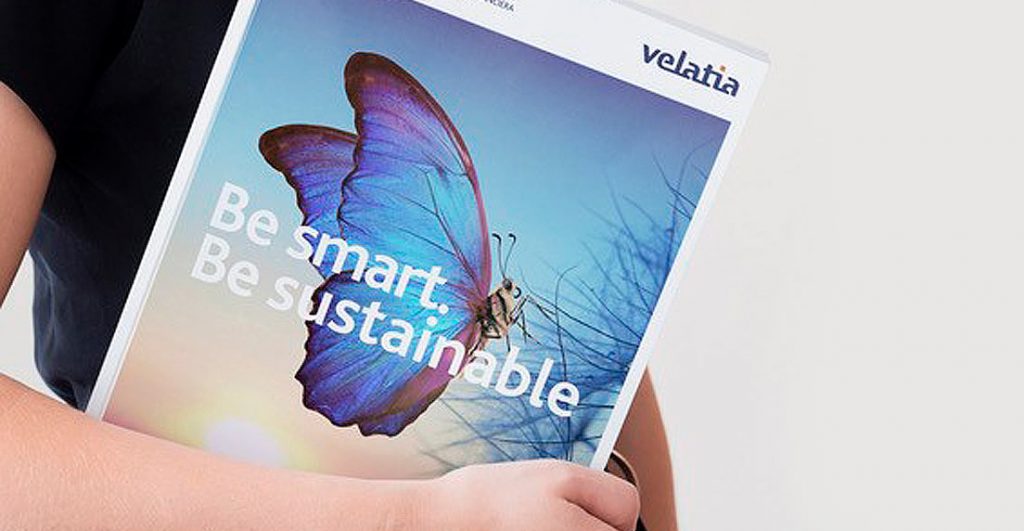 Article published on the UN Global Compact website: https://www.pactomundial.org/tribuna/la-sostenibilidad-mas-alla-de-un-objetivo-una-conviccion/