Nearly everyone has passed through an airport at some point in their life. But have you ever wondered how such a complex infrastructure works?
Whether we want to take an exotic trip and explore new destinations, or whether we need to attend a meeting in another part of the world, airports have become part of the everyday landscape of our lives. Every year, more than 30 million flights take off from 17,000 commercial airport s all over the world. Imagine having to control an increasing volume of air traffic carrying 100 million passengers a year. Now imagine having to do it without the aid of technology. Impossible, right?
Today we're going to explain how airport management works. Climb aboard with us and enjoy the experience!
Airport management begins with access. Whether you use public transport or your own car, as soon as you arrive at the airport perimeter, the huge job of integrating different types of technology and engineering gets under way to make sure your experience of using the facilities is as satisfactory as possible. This is why you know where you can park your car as quickly as possible, or why you can check the status of your flight from the bus or train you are taking to the airport. Although we might take it for granted, much of the information we see from the moment we arrive at the airport until we enter the terminal is actually there to improve our experience and is based on managing "big data" through customised software.
These software solutions are based on complex algorithms that manage millions of data that flow like a stream of information through the computer systems of each airport. All the different pieces of data are sent to the control centre, where they are collated and managed thanks to the predictive technology of integrating software. This is what gives us, in real time, constantly updated specific information about our flights, the weather, or access to the airport itself, among other things.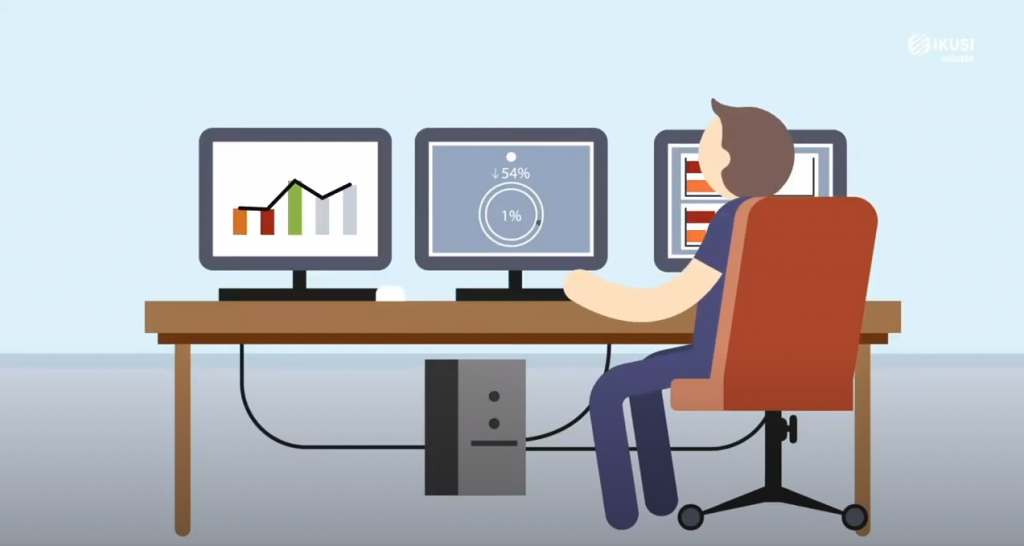 The control centre, the airport's hidden brain
The control centre of an airport works like a powerful brain. It improves the operating efficiency of the security checkpoints, which receive data about the number of passengers entering the airport, the number of flights scheduled for each time slot, the number of people in each area of the infrastructure… allowing us to pass through the most critical point of a terminal more comfortably and safely. This means the airport will have more checkpoints open when the data indicate the presence of a significant number of people.
This gives us more time and information while waiting for our flight, allowing us to relax and access continuous real-time information on the status of our flight and boarding gate. That's right, it's technology, hand in hand with the invaluable human factor of whoever monitors and interprets it, that makes everything run more smoothly and efficiently so that you arrive at your destination as planned.
And now the moment you've been waiting for… but no, it's not time to board just yet. It's time to enjoy that nice refreshing drink before traversing the clouds. Thanks to integrating software, airports can offer us a range of services suited to our different tastes and needs, as well as a reliable and secure WiFi network, with the help of different access points and network electronics combined, so that you can keep up to date with what's going on in the world.
So, did you know how important technology and digital transformation were when it comes to making sure our experience at an airport is a positive one? The next time you're counting down the days to catch a flight, hopefully to enjoy a well-deserved holiday, we're sure you'll remember how much companies like Ikusi, specialists in integration, engineering and technological development services, contribute to our comfort and safety.
Still not sure? This video will clear up your airport management doubts. Don't miss it!