The initiative, involving Bizkaia's main industrial companies, aims to raise the profile of manufacturing work among young people and attract more women to the sector.
Wednesday 22nd saw the presentation of the Industria Erronka project, promoted by the Vizcaya Federation of Metal Companies (FVEM) with the collaboration and sponsorship of Velatia, the aim of which is to bring the young people of Bizkaia into contact with industry while also promoting the incorporation of women, by awakening their interest in an industrial sector of vital importance to the socio-economic progress of the region.
This project, which has involved Velatia participating in previous initiatives such as Industry Day, will give over 2,000 students aged 15 to 18, from more than 30 different schools throughout Vizcaya, a chance to learn about industry's role as a driver of employment and social growth. Thus, pupils in their final year of compulsory secondary education, high-school science and technology students and 1st and 2nd year vocational training students will be able to participate.
To this end, numerous meetings between industrial companies and schools will be held throughout the academic year. The reality of the current industrial context will be conveyed, and companies will explain what they do, presenting their processes, products and projects, among other aspects. The most in-demand professional profiles in each case will also be presented, always giving rise to discussions and spaces where students can get involved and resolve their doubts. In addition, this initiative will continue to feature its "star event", Industry Day, which on a single day in March will combine numerous visits to industrial companies such as Velatia, and a live event.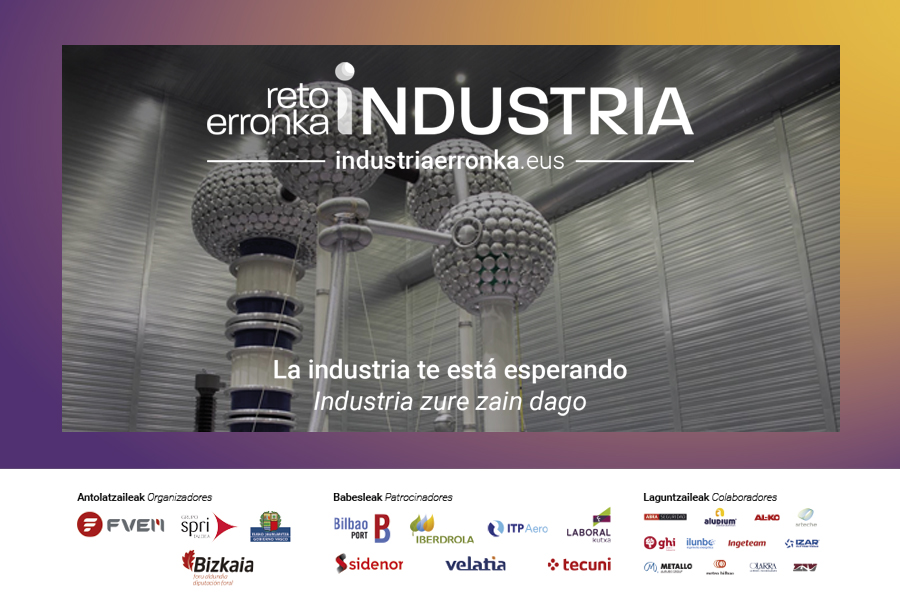 Tamara Yagüe, President of FVEM, indicated that this type of action aims to respond to one of the sector's main concerns, attracting young talent, which can have a significant impact on the future of companies. Therefore, this initiative seeks to "raise the profile of industry as an attractive destination for professional development and boost the incorporation of women".
The Provincial Council's Deputy for Economic Promotion, Ainara Basurko, highlighted the importance of institutions and companies joining forces to attract and retain talent. "It is essential to publicise the opportunities offered by the scientific and technological ecosystem so that we ensure generational replacement in key sectors of our economy. And it is essential that we step up our efforts to attract talent to our organisations and retain it in order to remain competitive".
Moreover, the Regional Minister for Economic Development, Sustainability and the Environment, Arantxa Tapia, stressed the importance of industry for the Basque Country: "it is the foundation on which our economy is based, and it will also be our best ally for building the future. We are in the midst of a new revolution that hinges on energy-climate, digital and socio-health transitions, and we must play a proactive leading role in these changes. New opportunities are opening up, new challenges in which industry will be, just as it is now, the main driving force".