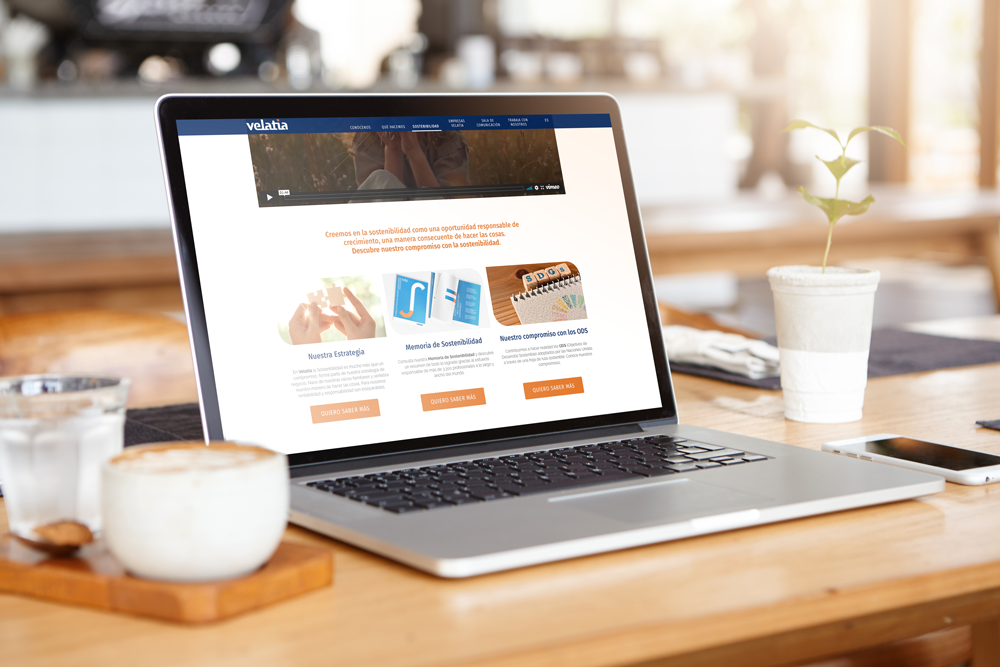 This new section, which features a video about Velatia's sustainable DNA, serves to present the group's sustainability strategy and commitments
To publicise its strategy and the actions carried out in the field of sustainability, Velatia has unveiled a new website, divided into three main sections, where you can find the main guidelines in this area.
The group has launched a new corporate video showing how its family characteristics have forged a corporate DNA in which sustainability is not only a goal but a conviction that stems from its roots.
A strategy based on six main guidelines
Velatia's sustainability strategy is built around six main guidelines linked to the company's strategic development. Thus, making a profit is combined with social commitment and respect for the environment through:
Ethics and corporate governance
The environment
Human capital management
Responsible partnerships and relations with partners and suppliers
Impact on society
Economic performance and customer relations
Committed to the Sustainable Development Goals
This strategy also includes a firm commitment to the Sustainable Development Goals (SDGs), undertaken since 2019 as part of the group's corporate responsibility. Accordingly, Velatia believes in reaching the different targets associated with these goals through innovative responses and positive impacts in sectors such as energy transition, digitalisation, cities and mobility, where the group is a key player.
Velatia has undertaken a commitment to help achieve these five SDGs:
5- Gender Equality
7- Affordable and Clean Energy
8- Decent Work and Economic Growth
9- Industry, Innovation and Infrastructure
11- Sustainable Cities and Communities