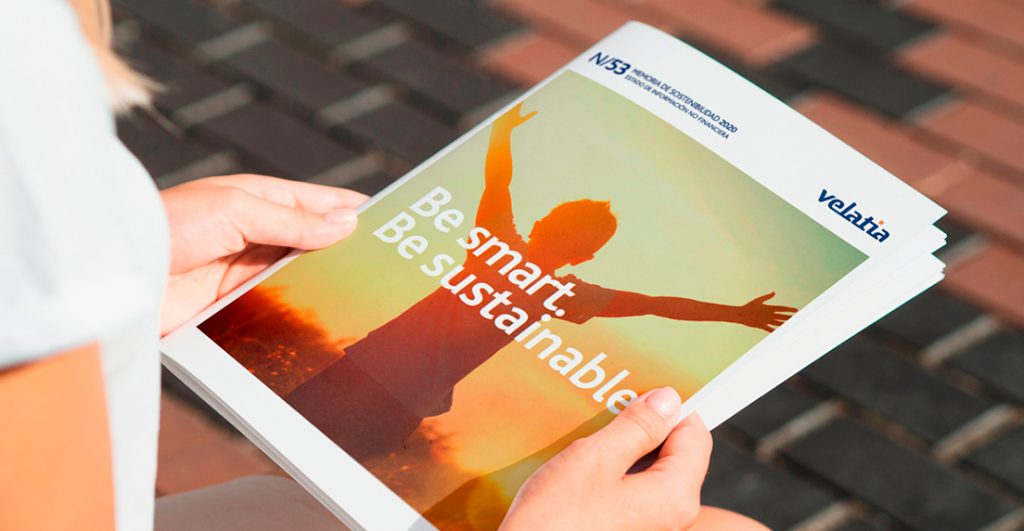 The report compiles all the news and developments relating to sustainability during 2020
At Velatia we believe in sustainability as a responsible growth opportunity, which is why, as in previous years, we are bringing to light the result of our sustainable strategy: the Velatia Sustainability Report. In keeping with our ongoing commitment to transparency, this year's edition contains different sections outlining the actions carried out by the main businesses, plus a general section containing the group's main news during the year 2020.
This report also serves to represent our commitment to the principles of the United Nations Global Compact and to the challenge of achieving the Sustainable Development Goals to which we subscribe as a company.
You can download the report and check out its contents via the following link. It's just a click away.