In order to offer the best user experience to job applicants, at Velatia we have launched a new job site where you will find all the different offers from the group's businesses, as well as experiences and stories from some of our colleagues.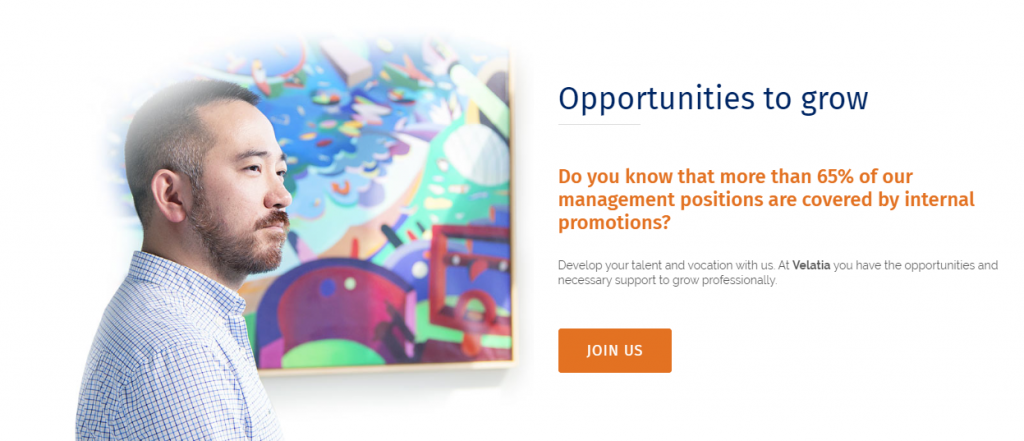 Have you always enjoyed a challenge? Since you were small have you found it exciting to explore new routes? Do you want to be part of the smart future that is being built?
Join a team of over 3,000 people sharing the dream of creating tomorrow's technology to make the world a smarter place and improve people's lives. We are a diverse, multicultural group and we are passionate about innovation, we recognise and promote talent. Where energy moves in a positive way. A different way of living and doing things.
Be Smart. Be Velatia
Let´s make the future smart!