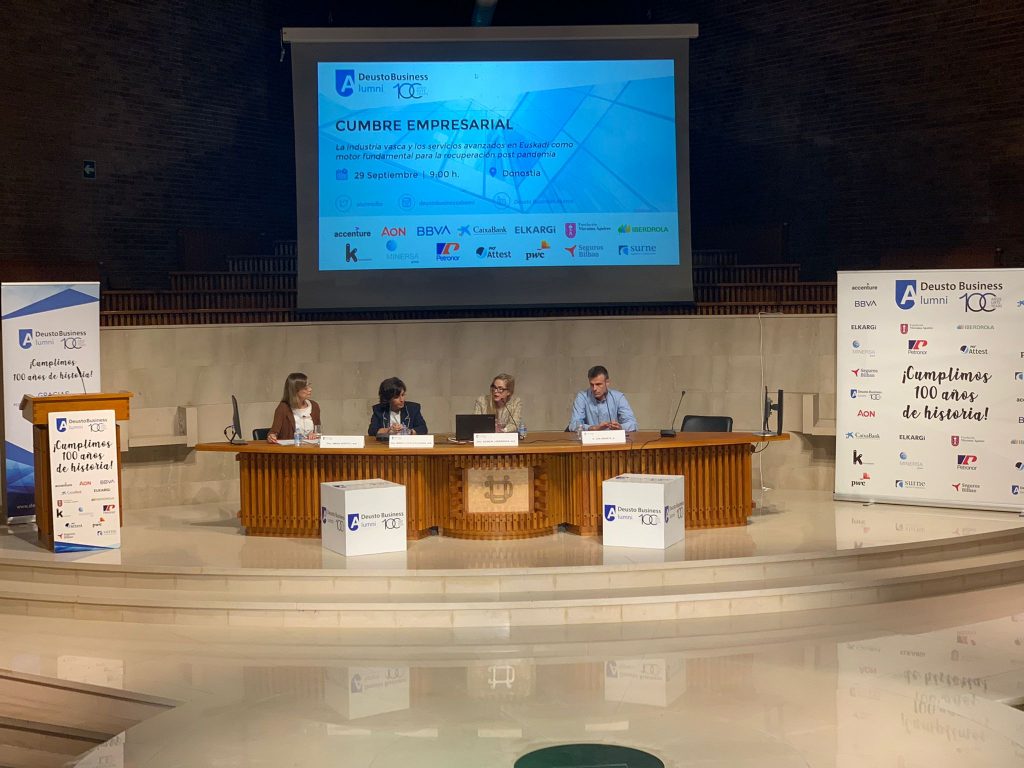 The Director of Corporate Services of Velatia shared a round table with other representatives of Basque companies during the event celebrating the 100th anniversary of the Deusto Business Alumni
The event to celebrate the 100th anniversary of the Deusto Business Alumni, the Deusto Business School's alumni community, served as the setting for a business summit with Basque industry and advanced services in the Basque Country as the main topic. Thus, on 29 September, the Loiola Centrum in Donostia hosted an event in which, through various talks, different professionals from the business and institutional spheres of the region came together to give their views on the present and future of the Basque economy. Among them, Miren Loyola, Director of Corporate Services of Velatia, gave the vision of an industrial company that "during its more than fifty years of life has not just existed, but we have spent all this time transforming ourselves, adapting ourselves to respond to the needs of our customers", she pointed out.
Among other things, the Corporate Services Director of Velatia wanted to highlight the important role of industry in the region's economy, and she added that "we have to highlight the fact that it is industry that allows us to enjoy stability and a very powerful fabric". Miren wanted to emphasise that "we are a country of industrial origin and we have to talk about it", which is why, with the statement "let's make industry fashionable", she highlighted the need to attract talent and visibility of Basque industry. To this end, she urged both private enterprise and public institutions to "work together to attract talent and investment to make this country more attractive".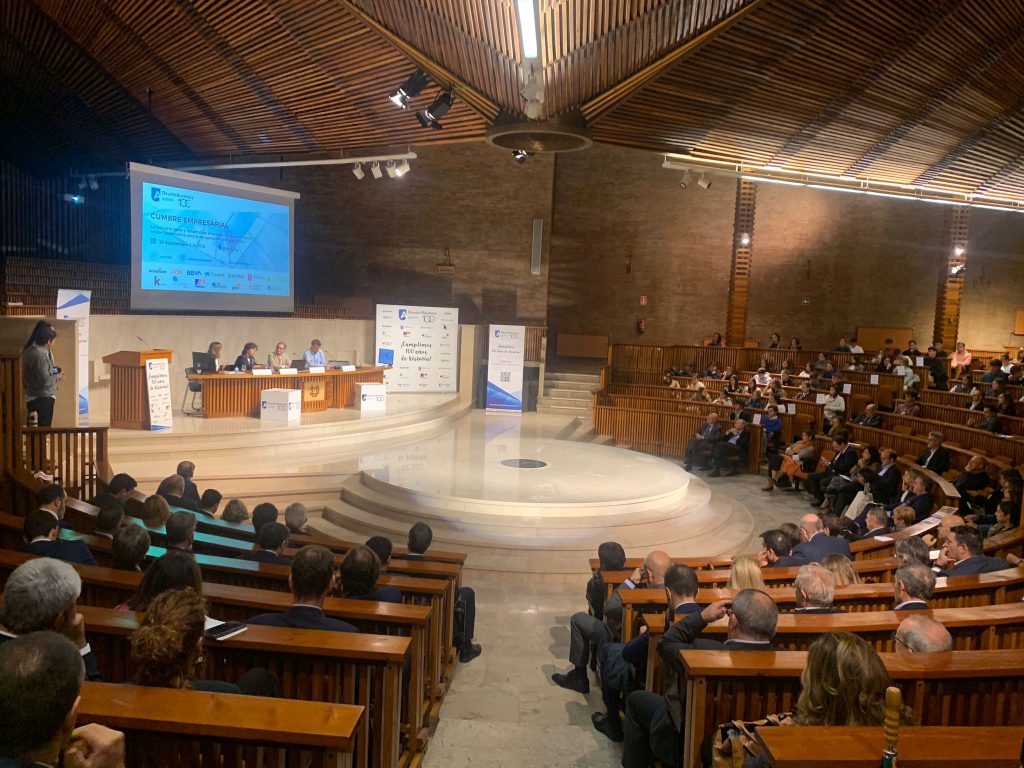 When asked about the present and future of the industry, Miren Loyola stressed that "there have been changes in this transformation that we are living through and that are here to stay", changes that also "cause great opportunities" and she highlighted the complexity of the current VUCA environments "for which we have to be prepared". Finally, she wanted to highlight the work of transformation in the Velatia environment, "we are here to transform ourselves and to help our customers in their energy and digital transformation", she concluded.
The round table, moderated by Amaia Ayastuy, Director of Innovation and Channels at Kutxabank, was also attended by Izaskun Larrañaga, managing director of the Lacor-Ibili Group, and Jon Uriarte, founding partner of All Iron and president of the Athletic Club de Bilbao soccer team.