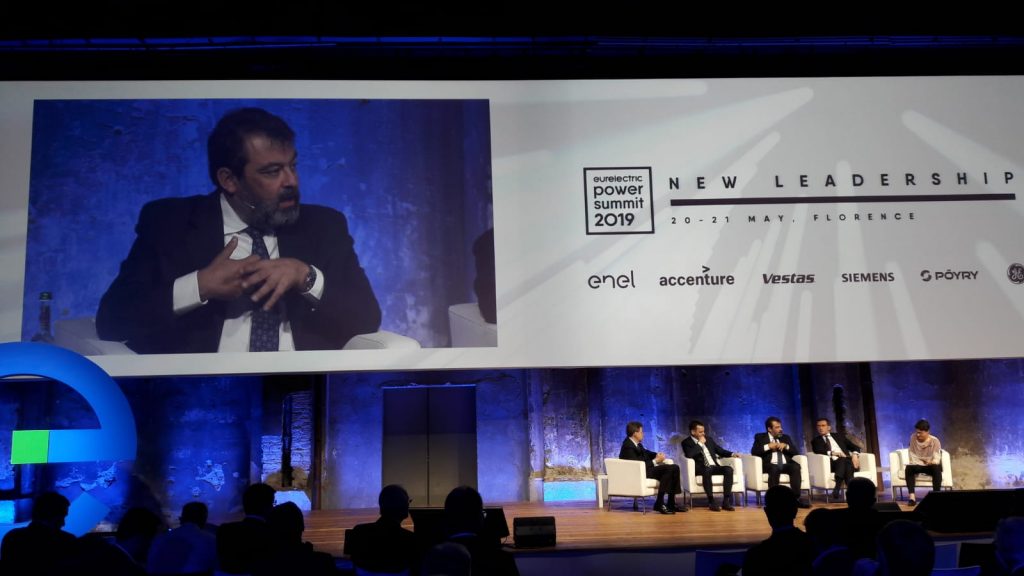 Ormazabal was part of a panel discussion focusing on the role of the digitalization of the electric grid
On Tuesday 21 May, Power Summit 2019, one of the most important congresses in the electrical sector at European level, received the participation of Javier Ormazabal, President of Velatia, as a speaker during the Technological Leadership session.
The event, held in the Italian city of Florence, which brought together the main utility companies as well as the main European manufacturers, put on the table the implications of digitalization in the electricity grid as an essential element for energy transition.
The President of Velatia took the floor during the discussion to highlight that "the future involves digital native systems integrated in the electricity grid". And Ormazabal, a leading provider of solutions based on this type of smart grid technology, has been committed to this situation with the main energy suppliers worldwide for years.
The debate also brought together various representatives of companies such as EON, CESI or IBM.
About Ormazabal
Ormazabal, the origin of this industrial group presided over by Javier Ormazabal, is one of the most important suppliers of equipment and services for medium voltage electrical distribution networks and has a workforce of more than 2000 people, generating an annual turnover of more than €400 million. Ormazabal is the leading provider of solutions based on proprietary technology and customized for public distribution, renewable energy applications and end users of medium voltage electricity.
Ormazabal promotes the development of the electric sector with respect to satisfying the challenges of the future energy needs. This way, it collaborates with the main local, regional and national companies in the electric power sector as part of its firm commitment to innovation towards personal safety, network reliability, energy efficiency, and sustainability.
A team of highly qualified and focused team of innovation-motivated professionals has been developing in-house products and solutions during our more than a century long consolidated history, always by establishing close relationship with our customers aimed at achieving mutual long-term benefits.
Keys to success: experience and knowledge of the electrical grids.
Some of Ormazabal's figures:
More than 10 000 prefabricated transformer substations installed.
More than 1 600 000 cubicles distributing electricity on all five continents.
The largest manufacturer worldwide of prefabricated concrete transformer substations
More than 10 000 underground transformer substations installed worldwide.
More than 46 GW of renewable energy connected to the grids.
More than 15 000 fully automated transformer substations.