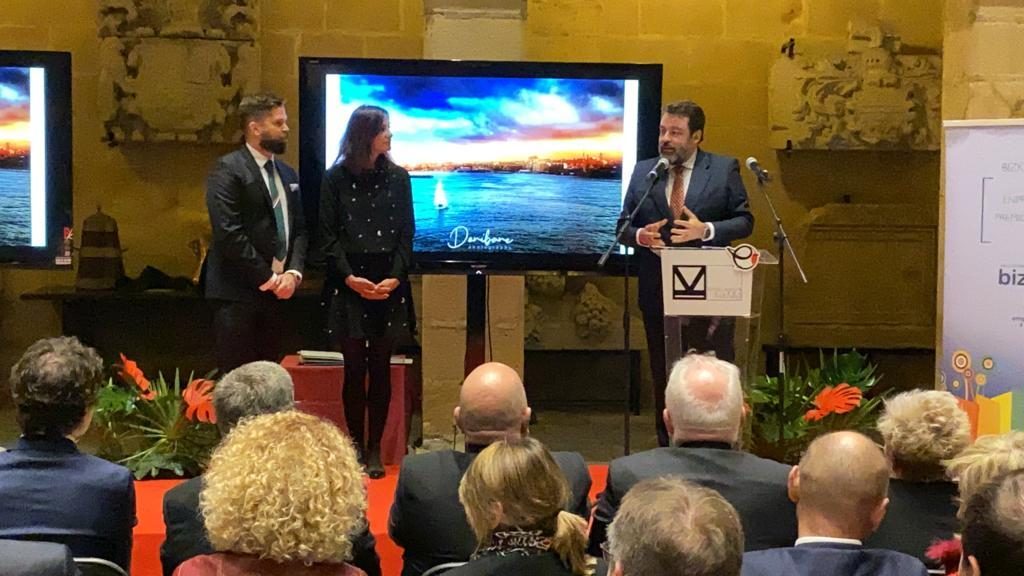 Javier Ormazabal Echevarria, President of Velatia, was responsible for collecting the award during the ceremony
On 18 November, the 9th Edition of the Bizkaia Sarean Business Awards was held, organised by the Bizkaia Entrepreneurs Network Association at the Basque Museum in Bilbao. It was during this ceremony that Velatia received an award in the "Management" category for its business career. The award, collected by Javier Ormazabal, represents recognition of the group's work in this area.
During this edition, alongside Velatia, awards were also given to EiTB, the Deputy General of Bizkaia Unai Rementeria, SPRI, Kid's Kitcar, Atlas Molecular Pharma, Gescrap, Ausarta Prima, the President of the Alegría Marian López Foundation and the President of the humanitarian association Itxarobide Udiarriaga García.
We would like to thank Bizkaired for giving us this award, as well as for their work in connecting more than 2,400 companies in the region of Bizkaia for the last twelve years.