The Oman International Conference, that will take place in the capital of the Arab Emirate of Oman, Muscat, is organized by the Middle East College, with the collaboration of organisations like the University of Barcelona or the Institute of Electrical and Electronics Engineers (IEE).
Would you like to know more details about how is evolving the Smart City and Big Data sectors in Middle East? Then you should save the date for Oman International Conference on Big Data and Smart Cit, that will reveal some key messages about the future cities and technologies in the zone.
Download the conference official brochure
What´s the purpose of the event?
As the organization says, the main objective is "to bring together researchers, designers, developers and practitioners interested in the advances and applications in the field of smart cities, green information and communication technologies, sustainability, energy aware systems and technologies to realize smart communities of the future".
Keynote Speakers

Prof. Martin Curley / Vice President and Senior Principal Engineer, and also Director of Intel Labs Europe at Intel Corporation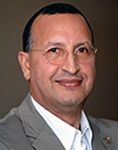 Prof. Latif Ladid / Chair, IEEE ComSoc TCsub Internet of Things, Emeritus Trustee-Internet Society – ISOC, Senior Researcher @ SnT – University of Luxembourg on multiple European Commission Next Generation Technologies IST Projects.
Gilles Betis / Leads the Urban Life and Mobility action line of EIT Digital (https://www.eitdigital.eu/innovation-entrepreneurship/urban-life-mobility/) and is chair of the IEEE Smart Cities Initiative, and member of the French IEEE Section, Region 8
Dr Ali Al Shidhani / Director of ICT Research, The Research Council, Sultanate of Oman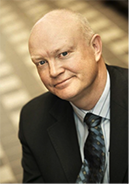 Prof. Thomas Anderson / Engaged in several international projects linking Big Data, Smart Cities and trusted e-services to innovation and strengthened user control in digital communication.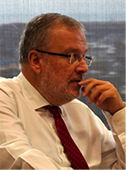 Manuel Sanromà / Ph.D. in Physics, University of Barcelona 1982, CIO of Barcelona City Council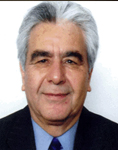 Prof. Mahmoud Daneshmand / Professor of Business Intelligence & Analytics at Howe School of Technology Management as well as Department of Computer Science of Schaefer School of Engineering & Science at Stevens Institute of Technology
Do you want more information? Just go to http://mec.edu.om/conf2016/index.html